Pastor, Rev. John Stirewalt
Pastor John Stirewalt accepted the call to Faith Lutheran Church in March 2021. A graduate of Lenoir-Rhyne University and the Lutheran Theological Southern Seminary, Pastor Stirewalt has provided leadership in widely diverse congregational settings. In addition to the congregations he's served, Pastor Stirewalt was the founding pastor of a new Lutheran congregation in Austin, Texas, and served as an exchange pastor in Hamburg, Germany. Pastor Stirewalt is certified by the ELCA to coach individuals and congregational leadership groups in the area of discipleship.  Formerly a regional director for Church World Service, Pastor Stirewalt is an advocate for hunger and water scarcity awareness. Pastor Stirewalt is an avid bicyclist and participates in long-distance bike rides to raise funds for Multiple Sclerosis research. He brings a passion for youth, community outreach, and music to his parish leadership. Pastor Stirewalt's wife, Debbie, is a public school teacher. The Stirewalts enjoy traveling throughout the United States to visit their daughters and relatives.
Dr. Adam Bowles, Pianist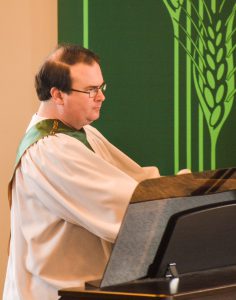 Dr. Adam Bowles has served as pianist for Faith Lutheran Church, Clay, Alabama, for the past 18 years. He is based in Birmingham, Alabama and is an active member of the Birmingham Art Music Alliance. Dr. Bowles has been on the faculties of Birmingham-Southern College and the University of Montevallo and performs solo and chamber music concerts around the country. He is a founding member of Luna Nova, performing a wide range of twentieth century classics and music of established living composers, and premiering emerging composers. His recordings can be found on the Living Arts and Centaur labels.
Dr. Bowles holds degrees from the Eastman School of Music (BM), New England Conservatory (MM), and he received his Doctor of Musical Arts degree from the University of Cincinnati College-Conservatory of Music.
Terrie Awtrey, Preschool Director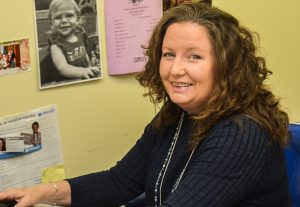 Terrie began the ministry of the Faith Lutheran Preschool in 2006, serving as a teacher first, then as Director since 2007. Terrie has an Associate degree in Child Development and her heart and life have been focused on helping the children. When she's not at Faith, she's a team coach and instructor at Ark Cheer in Trussville. Terrie's life is guided by Micah 6:8, "He has told you, O mortal, what is good; and what does the Lord require of you but to do justice, and to love kindness, and to walk humbly with your God?" and Dr. Seuss, "Sometimes the questions are complicated and the answers are simple." Terrie, her husband Tim, and her extended family are long time members of Faith Lutheran. Terrie and Tim have two children and three beautiful grandchildren.
Jennifer Stephenson, Office Manager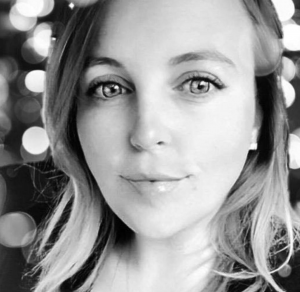 Jennifer Stephenson joined the church staff as Office Manager in May 2021. Jennifer and her husband Joe live in Trussville with their four kids Josh, Landon, Caitlin and Kennedy. When she's not working she enjoys working with horses and enjoying her daughter's barrel racing.